SEBASTIAN, ALESSANDRO, THOMAS.
The S in Satoshi stands for Sebastian, the A for Alessandro and the T for Thomas. Sebastian is the number juggler and logistics expert, Alessandro, with his delicatessen in Ludwigsburg, has the best relations with our raw material suppliers. The third member of the group is Thomas, who comes from the animated film industry and has been associated with the world of fine spirit flavours and the Stuttgart bar world since 2013. His passion turned into a profession, and he is now the distiller of Satoshi Spirits.
In addition to the interest in exquisite distillates, the three of us had another thing in common, namely a Bitcoin investment. The Bitcoin logo is orange, round like a Moro and the B matches the blood orange. As is well known, an orange does not fall far from the tree and we decided to completely relocate our investments.
Satoshi Nakamoto, on the other hand, is the alleged inventor of Bitcoin and which finally led to the name "Satoshi". A mysterious person, probably a pseudonym and for these reasons also the namesake for Satoshi Spirits. Our initials SAT, also backed up this decision.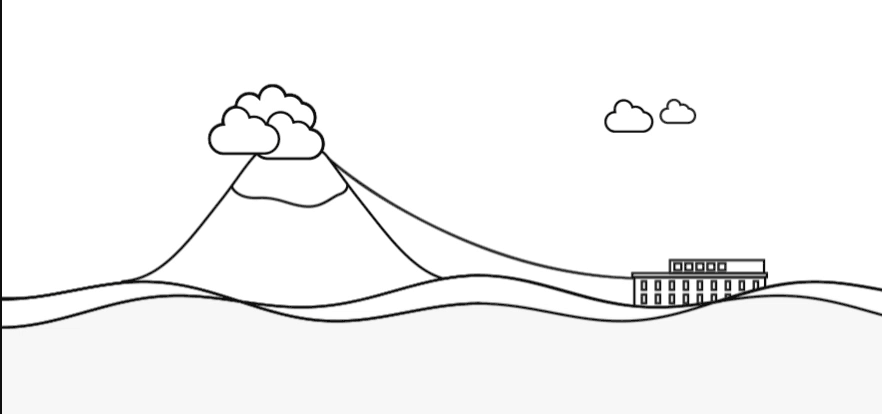 Powder-coated glass feels like fine porcelain.
Nowadays, the apothecary bottle stands for gin much more than any other bottle form. We chose an apothecary bottle from Italy, the home of sun-drenched Blood Oranges. In the white powder-coated bottle, we protect the aromas from harmful UV light. While on the bottle, there are many small details to discover and each of them tell their own little story.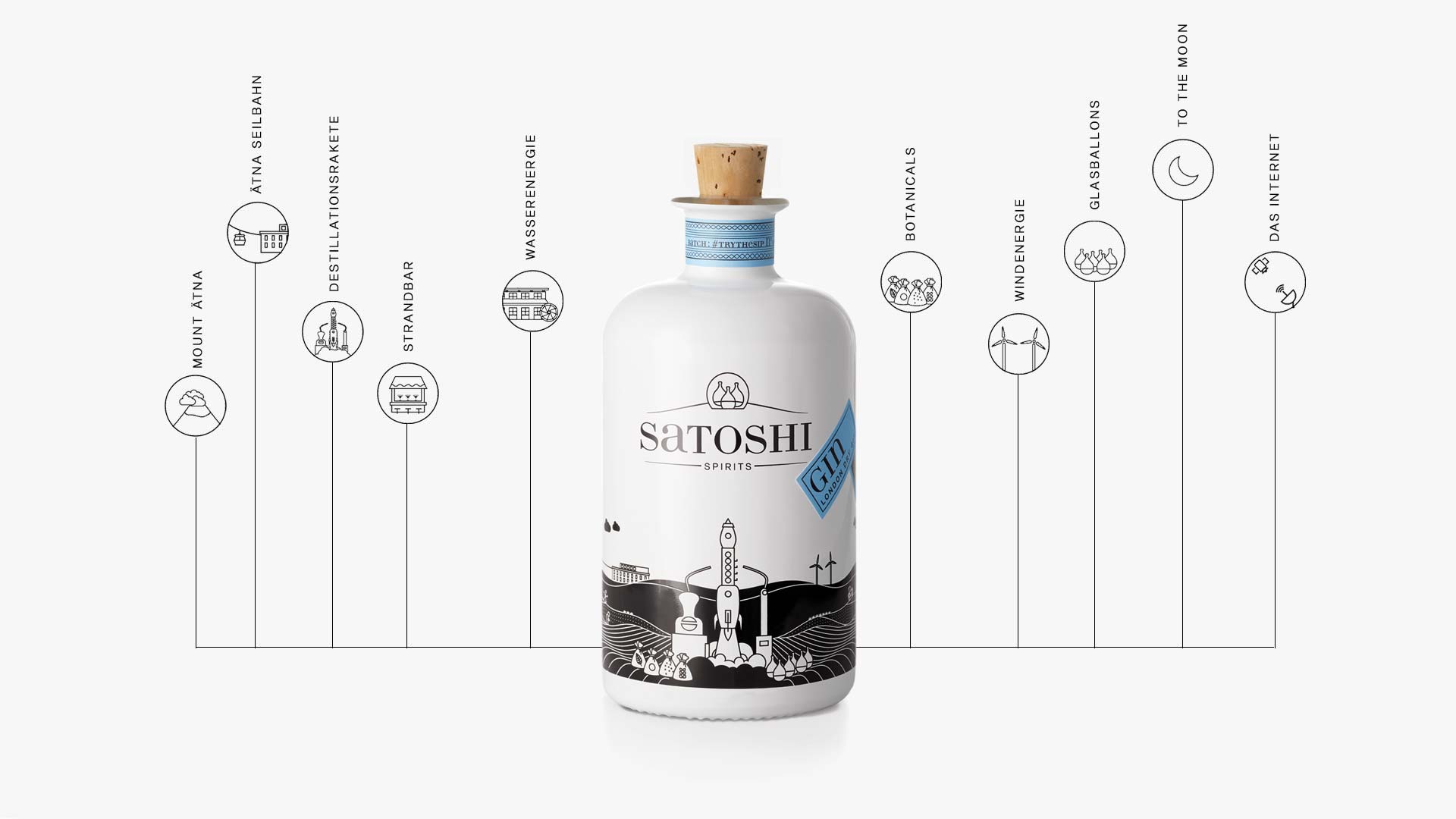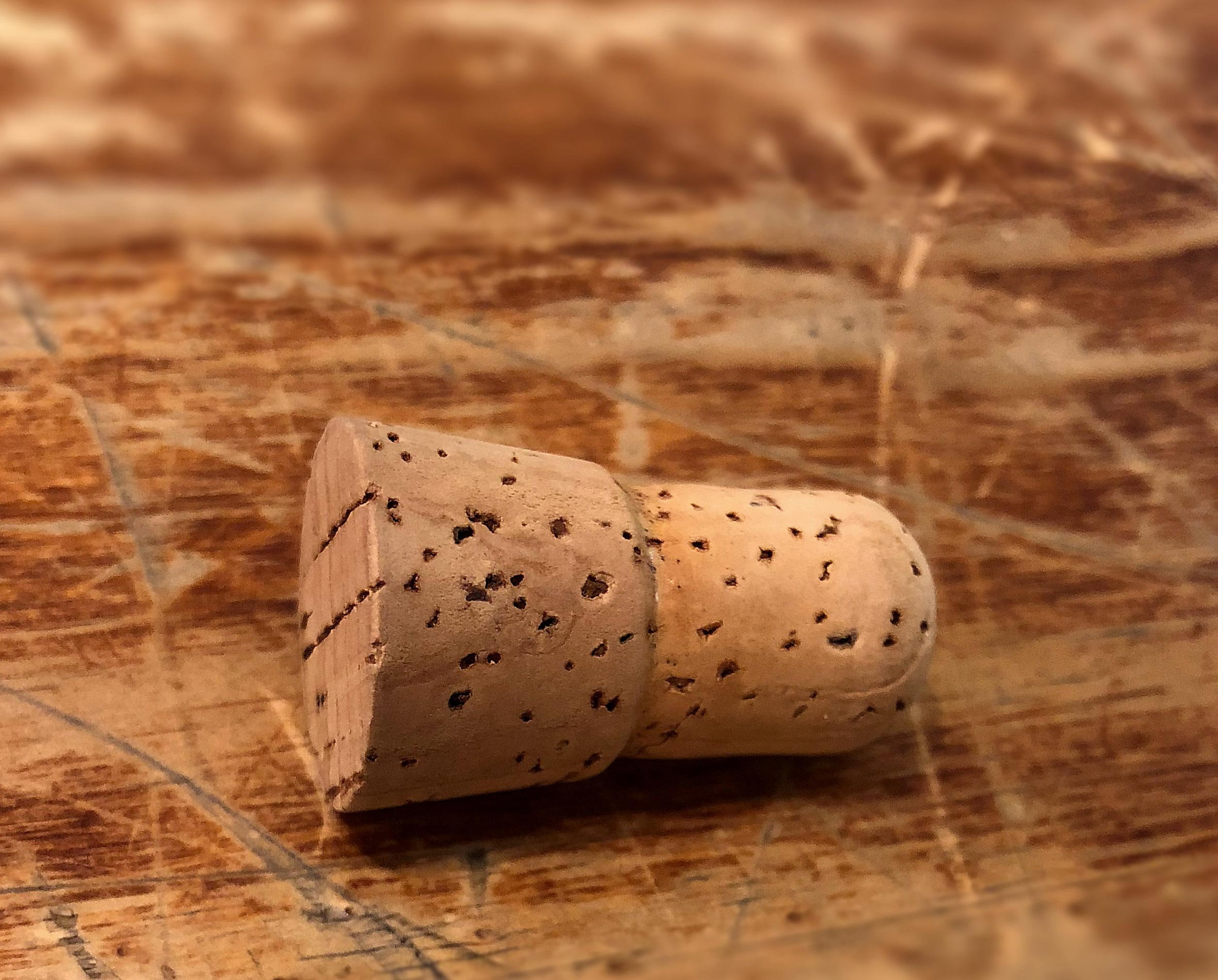 All Satoshi distillates are sealed with a natural solid cork that cannot transfer any colour or aroma to the distillate when stored upright. We only use cork of the highest quality directly from Portugal.
By using this naturally renewable raw material, we support the biodiversity preservation of the Portuguese cork forests. The use of high-quality solid cork is therefore a matter of course for us.
One of the main reasons for the use of this high-quality solid cork was the incredibly good squeaking sound that can be heard every time the bottle is opened. With a cheap cork, the large pores of the cork are filled with cork grinding dust, which is found as small white-yellow particles at some point on the cork and in the distillate. The algorithm says no!