Satoshi "Geist" Tuscan Juniper
€39,90 inkl. MwSt.
Includes 19% MwSt.
(

€

79,80 / 1 L)
500ml | 48 %VOL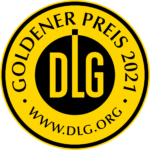 A spirit for purists. A spirit that is of course directly reminiscent of gin, but can be used even more flexibly. The Tuscan juniper has received a lot of sun to leave a wonderfully sweet note behind. This deeply aromatic 48%vol spirit goes well with any tonic you can think of. Cocktails that can use an extra portion of juniper are right at home here. A real treat for classic gin fans. A real experience for all who think that spirit is "only" liquor.
Did you know? Each classically produced gin is distilled within the spirit process. A spirit of this type is traditionally called double juniper in Germany. Here, we call it triple juniper because this spirit is simply triple the fun. In your nose, on your palate and the finish.